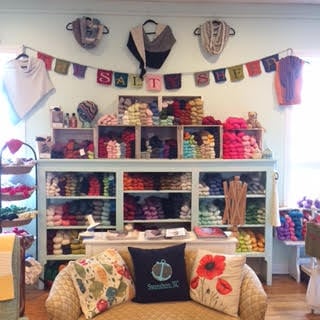 The Shop
The Salty Sheep Yarn Shop is a cozy little shop in the beautiful coastal town of Swansboro, NC. Known for it's friendly vibe and large array of gorgeous yarns and accessories, the shop has always put an emphasis on providing excellent and knowledgeable customer service. From it's humble beginnings in a tiny space in the Historic Downtown area to it's current spot (Thanks to Hurricane Florence!), The Salty Sheep's mission has stayed the same. We strive to provide a welcoming, inspiring, and comfortable space to shop and learn.

774 W. Corbett Avenue
Swansboro, NC 28584
910-325-0018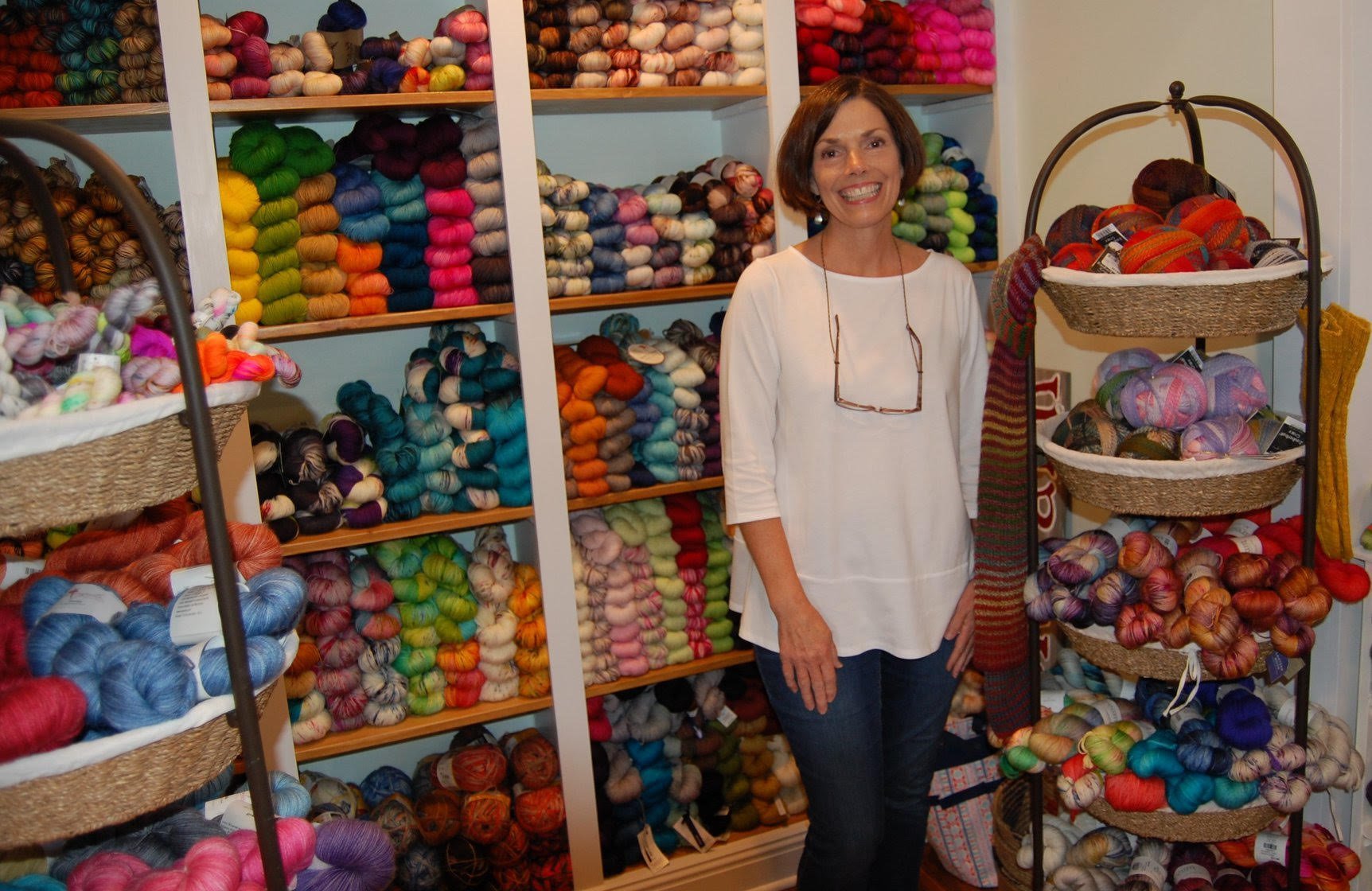 The Owner
Peggy Baddour - Owner/Knitter/Crocheter, learned to knit and crochet as a child. Born in Newfoundland, Canada, wearing socks and other handknit items lovingly made by her grandmother was the norm. As a child she would watch her grandmother's nimble hands knit socks for her family and decided she wanted to learn. That was the start of a lifetime love of creating things by hand. When she opened The Salty Sheep Yarn Shop in 2008 her goal was to provide a warm and welcoming place for makers to gather, learn, and have access to quality products. She hoped she could encourage and inspire others to make beautiful things. You'll find her at the shop Monday through Saturday!